Online Services
To renew your items and place your own holds, click on the My Account box at the top right.
The following resources are available with a click of your mouse wherever you are.
To login to any database, enter the 14 digit number on your library card. If you need to apply for a card, click here for our online borrower application. If you've lost your library card, you can call 253-1220 to request your number.
---
Whatever your goal, LearningExpress Library's resources will help you succeed. Take SAT, ACT, and career test practice. Improve computer skills with self-paced tutorials at beginner, intermediate, and advanced levels on popular Office software. Explore the Learning Centers to find practice tests, exercises, skill-building courses, eBooks, and information you need to achieve the results you want—at school, at work, or in life.
---
Tutor.com is available directly to students, as well as schools, libraries, businesses and community colleges to help K-12 and adult learners succeed.
Homework Help: age- and subject-specific tutors from 2 p.m. to 11 p.m.
Tutor.com recommends installing Silverlight for best performance. Click here for Silverlight installation.
For other minimum system requirements for Homework Help to work on your computer, click on the icon below and then click on Frequently Asked Questions. To check your Internet browser (Explorer, Safari, or Firefox), click on the browser icon. For Safari, click the flower or drop down arrow and then click About Safari. For Firefox, right click anywhere on your screen, click view page source, click help, click About Firefox.
---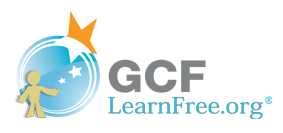 Learn what you want, when you want, regardless of income or circumstances. GCF LearnFree offers 125 tutorials on a range of topics including technology, mobile apps, math, reading, work and career, and everyday life. Technology ranges from mouse and typing tutorials, Internet searching and browsers, and Microsoft Office applications to iPhone, iPad, social media, and blogging basics. GCF is the Goodwill Community Foundation.
---
Get smart about personal, household, and market economics. Click on Financial Literacy for credible information on everything from college debt and credit cards to careers, banks, and government policy.them just like any print magazine or newspaper. Subject areas include: auto repair, biography, business, children's resources, education, find a book, general reference, health & science, literature, newspapers/magazines.
---
Learn a foreign language at your own pace, or learn English as a second language. If you experience any problems with Mango Languages, please contact Mango support by phone at 877-626-4611 or online at www.mangolanguages.com/support.
---
Need help with Digital Literacy? Click on the image above to learn how to search for and evaluate information online, for online research skills, digital tools, privacy and security online, digital careers, digital ethics, technology careers, and more.
---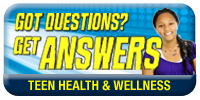 Teens, want health information that is both credible and confidential? Click on the icon for trusted answers to questions about diseases, eating disorders, appearance, moods, grief, loss, and more.
---
Click here for access to magazine and newspaper articles for school and business, for Chilton Auto Repair, Searchasaurus and BookFlix for kids, and other trusted online resources.
You can also search the statewide catalog for books, movies, and more beyond the local catalog.
Not sure where to start? The POWER Library homepage gives you options: "Help me choose" or "List all e-resources."
_________________________________________________________________________________________________________________
Get inspired to create with 1,000+ video classes in painting, knitting, crafting, sewing and more taught by artists and creative experts.
---
IndieFlix brings engaging stories to movie lovers around the world.
Robust content: Enjoy over 7,000 high-quality shorts, features, documentaries, classic TV shows and Web series from 85 countries.
Film-festival hits: View films from major festivals all over the world, including Sundance, Cannes, Tribeca, and more!
The films you want: Sort by language, genre, or film length with easy-to-use filters.
Support for filmmakers: Contribute to films just by subscribing, because IndieFlix directly supports the filmmakers.
Anytime, anywhere access: Watch movies on any Internet-enabled computer, smartphone, or tablet with a Web browser! Also available on Roku, Xbox, and Apple TV.
---

E-magazines such as Consumer Reports, Travel & Leisure, Popular Mechanics, Natural History, VegNews, Simple & Delicious, and Country Woman.